Organizational culture is critical to the success of any business. It shapes how employees behave and interact with each other, influences their decision-making processes, and ultimately drives business performance. However, creating and maintaining a strong organizational culture can be challenging, particularly for businesses undergoing a cultural transformation.
What is Organizational Culture Transformation?
Organizational culture transformation refers to intentionally changing an organization's values, beliefs, behaviors, and practices to create a more positive and productive work environment. This transformation can involve a range of strategies, such as changing leadership styles, encouraging employee participation, establishing new communication processes, and redefining organizational goals and values. Organizational culture transformation aims to create a shared sense of purpose among employees, align them with the company's mission and values, and ultimately improve overall performance.
How to Transform Organizational Culture Effectively
Transforming organizational culture requires a comprehensive approach considering various factors, from leadership buy-in to employee engagement. This section will explore the steps to build a successful organizational culture transformation based on research and data-driven insights as follows: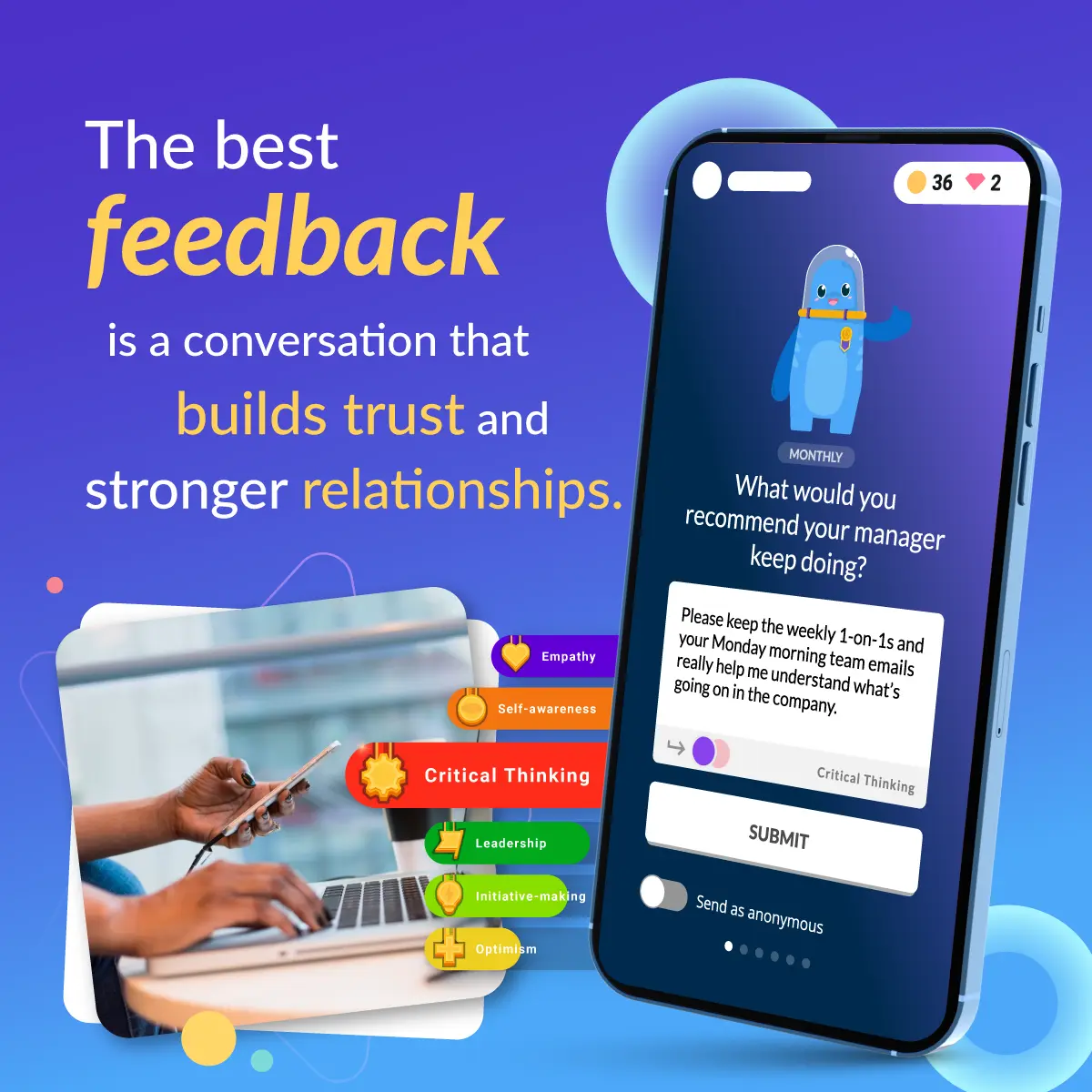 Foster a culture of trust with feedback.
Learn how it works!
Conclusion
Building a successful organizational culture transformation requires a deliberate and strategic approach. By defining your values and purpose, communicating them effectively, leading by example, fostering a culture of trust and psychological safety, and investing in employee development, you can create a strong and resilient organizational culture that drives business success. Scientific evidence and data support the effectiveness of these steps, making them essential for any business leader seeking to build a successful organizational culture transformation.